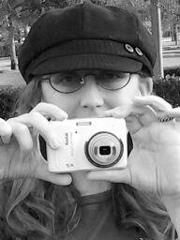 Jamie White is a lovely woman I met through an online business community. She is an entrepreneur, writer, photographer, Reiki practitioner, chanter, and more, and connects with her creativity as often as possible. When Jamie's not writing or blogging, she takes pictures, meditates, watches her favourite shows and movies, takes walks, and serves as a volunteer for the Florida Writers Association by running their social media and a writing group (Gulfstream Writers).
Tania: Jamie, Can you give us a bit of background on yourself? 
Jamie: I'm a huge music addict and paranormal junkie, along with being into photography and writing, although I didn't start creative writing seriously until 2010. Until then, I had been a journalism student and then transitioned to blogging and doing freelance assignments. 
Tania:  Have you always been creative or was it something you came to later in life?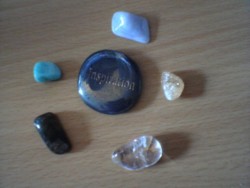 Jamie: I think, in some ways, I've always been creative. I used to sing constantly and occasionally write a poem or do some doodles, but it's only been in the past few years that I really put energy into fiction writing.
Tania: Are there times in your life that you've been disconnected from your creativity? How did you come back to it? 
Jamie: Always. LOL. There are so many times where I just can't seem to get words on the page. Deadlines are a huge help to get me moving, but I also like singing along with songs that relate to what I'm writing before starting a writing session. I also made a creativity crystal kit I like to put out when I need to get some serious writing done.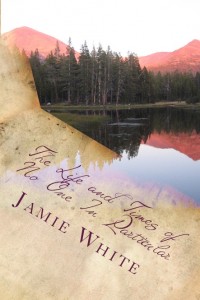 Tania: I really like the idea of singing along with songs on the them of your writing. It's a lovely and creative way to bring lightness and fun back to what you are struggling with! Do you have a favourite space in which you create? Can you let us in?
Jamie: I love working at the Starbucks near my house with some Tazo green tea and a piece of pumpkin bread, as we have several pets that can be very demanding. It's hard to get work done with cute little faces staring up at you.
Tania: I hear you on how distracting the cute faces staring at you all day can be

How do you commit to carving out creative time for yourself in your life? 
Jamie: I don't have a set time when I work, but I do make sure that I go somewhere a few times a week (Starbucks or a library) to give my muse some attention. When it's time to work, I do my best to tune everything else out, usually by playing music.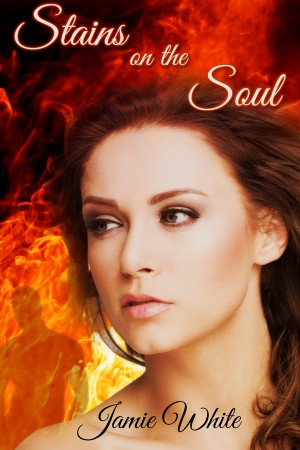 Tania: Where does your creative inspiration come from? 
Jamie: One of my stories was the result of a dream. Another one, I got based on an old RPG [Role Playing Game] character I'd created, while a song inspired another work. I also get a lot of ideas by talking to my husband. He's a writer as well and gets ideas so easily it makes me insane. LOL.
Tania: Thanks so much for letting us in to your creative process! Can you tell us a bit about your products, services, or projects?
Jamie: Right now, I have have two books out and a story in an anthology. My first one is the biography of a muse (The Life and Times of No One In Particular) and the latest is a new adult paranormal romance with spiritual themes (Stains On The Soul). The anthology story is included in Lyrical Muse and is about a cheating pop star. As for other projects, I am getting ready to release a holiday-themed novella and trying to finish a few other works-in-progress. I also offer various writing services through fiverr.
Jamie White is an author, blogger, photo geek, music addict, editor, pop culture geek, paranormal junkie, and a pet servant. She spent more than a decade as a Journalism student, geeking out over Pagemaker, layout design, and other stuff. In college, she took it a step further and became the only student to be on all three of her college's publications, serving as Editor-In-Chief for two of them. Later, she went on to freelance writing and blogging. Jamie began her journey into fiction writing in 2010 after joining a writing group. Her first novel, The Life and Times of No One In Particular, was released in 2012. She followed it up with a story in the Lyrical Muse Anthology in 2013. The end of 2013 will see two releases with Pagan Writers Press.
Find Jamie here:
Websites: Here ; Here ; Here ; and Here
Twitter
Facebook
Pinterest
Google Plus
You Tube