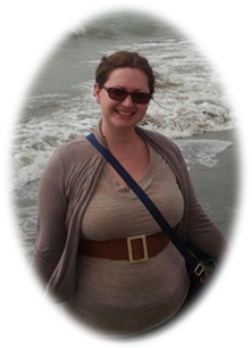 Happy New Year, everyone! I hope you all had a wonderful relaxing and nourishing end of the year. I'm ready for all the creativity and sanctuary-building I've got planned for 2014 which I'll talk to you about in coming posts. How about you?
Today I'd like to introduce you to Cathy Carpenter, a creativity and life coach, who continually strives to bring more creativity and spirituality into her life by being as present to the moment as she can. I especially loved her take on what creativity means to her (see below). It's not about being an amazing artist or being super-crafty, it's about bringing your personal creative energy to everything you do in life. How fantastic!
Tania: Cathy, can please you give us a bit of background on yourself?
Cathy: I grew up in the 1980s. I think we were the last generation to be able to disappear in the neighborhood, riding our bikes and going to the park unsupervised. I've always been independent, even as a kid, and I think that "latch-key" lifestyle without parents hovering around helped nurture my imagination and creativity. I remember putting on puppet shows and dance recitals with my sister with just a couple of friends or even stuffed animals in the audience. We made up stories and drew unicorns and turned backyard gyms into castles.
Also, my mother was an art education major in college, so she exposed us to lots of different arts and crafts, from pinch-pots made in first grade to formal art exhibits at the local museum. We grew up with a deep appreciation of art and artists, and were encouraged to be creative and crafty.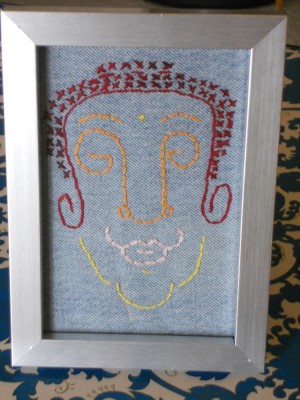 Tania: How lovely. I have a lot of similar memories – being left to our own devices on many occasions led to having the space to imagine, to create, to make-believe. How do you define creativity and how does it impact your life?
Cathy: I'm having difficulty defining creativity; it's like asking a fish to define the ocean. Creativity is like air and water, it is a natural cycle. We take in creativity by looking at what other people create and we exude creativity by sharing our own creations. Everything can be creative; putting together an outfit, setting a table, writing an email. I don't understand people who say they aren't creative; I think they mean they want to have someone else's creativity and don't value their own brand of it. Everyone's creativity is different. I used to envy some of my friends who are excellent artists, and it took me a long time to embrace my own creative style. I try to explore my style in big and little ways every week; I'm learning to own my style and elaborate on it.
Tania: I love your examination of creativity, here. Here's to everyone learning to value their own creative energy and expression! Are there times in your life where you've been disconnected from your creativity? How did you come back to it?
Cathy: I write fiction and I have certainly had my share of writing blocks. Some people say they don't believe in writing blocks, but they have been very real in my experience. I think blocks are nothing but fear, but fear can feel powerful. It's like creative fear triggers the "fight or flight" response, and procrastination is an expression of flight. I'm still learning how to fight creative fear when it pops up. One thing that helps me is to try a different form of creative expression. When I'm blocked on my writing, I turn to knitting or visual art, and that gives me some creative connection to nourish me and give me strength to get back to writing. But trying something else can also be a form of procrastination, so I try to stay mindful of coming back to the writing issue.
Tania: What great advice for moving through those blocks we sometimes get. I think as long as you are in creative motion (even if in a different medium), you'll be able to keep going. It's when you stop completely that we have such a hard time coming back to it. Do you have a favourite space in which you create?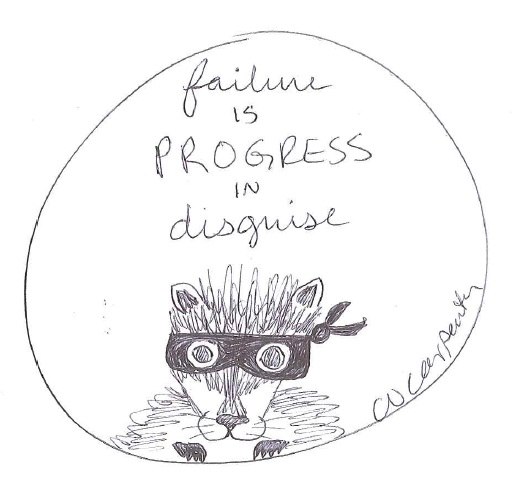 Cathy: I don't have my own studio space at the moment; I have a blue folding table I pull out beside my desk to do drawing or crafting. I do, however, have an imaginary studio. It's a white-washed room with lots of windows and bright, natural light. The whole room is like a blank canvas, waiting to be filled. Imagining my studio helps inspire me when I sit down to create.
Tania: How do you commit to carving out creative time for yourself in your life?
Cathy: Some months, this is easier than others. I have a day-job, so I can't schedule all of my time however I'd like. Also, I don't work well with deadlines, but I try to prioritize one or two creative projects each month, with a list of future things I'd like to do. I usually do a little writing in the morning and art or crafts on the weekends. Key to this schedule is not to over-commit myself socially on the weekends. I'm an introvert, so I need "me" time as well as social time and creative time. I try to do one social thing on Saturday and keep Sunday as a day to putter around, rest, and create something. When I haven't created something in a while, I notice that my quality of life is suffering, and that helps me return to my creativity again and again. I'm happier, healthier, and have more energy when I take regular time to flex my creative muscles.
Tania: This fits in so well with what we talk about here at manusmade – being in creative motion really helps one feel more like ourselves; it brings back our quality of life. How do you see creativity helping with exploration and transformation?
Cathy: I am a certified ARTbundance coach, so I absolutely have experienced creativity directly influencing life transformation. In my coaching, we use doodling to access the wisdom of the subconscious mind, which speaks more in symbols and abstracts, like dreams. Using creative tools puts the ego aside so we can get at deeper levels of inner knowledge. I love using creativity to solve problems. If your thinking-mind could solve the problem, you wouldn't have the problem! Next time you're stuck on something, pick up a crayon and make a doodle. Doodle the issue and doodle the ideal solution, and see if there are any clues in your pictures to get from A to B. Invoking the creative part of your brain will give you some space to look at the issue from another perspective.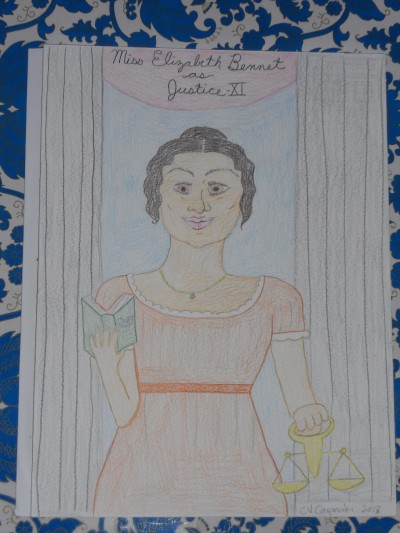 Tania: So fascinating! I'm definitely going to try your doodle trick! Cathy, thank you so much for joining us today. Please tell us a bit about your products, services, and projects!
Cathy: I do life/creativity coaching sessions, tarot reading, and I teach online classes. I have an e-course starting January 10 called "Hibernate", an on-demand e-course called "LOVE Your Writing", and a tele-class series on the tarot archetypes for self-development called "Finding Yourself in the Cards" (the next class is in March, or you can purchase the audio downloads of previous classes). In addition to those offerings, I write short articles twice per week on my blog and I have a dozen free downloads on my website, on topics ranging from figuring out your dreams to creating an energy budget. I'm also hosting a free self-care summit in February called Care Dare 2014.
Tania: Thanks again, Cathy, for joining us today. So, over to you, readers… what are some ways that you move through your own creative blocks? How do you take your ego out of a situation and creatively and intuitively find a solution? Let me know in the comments!
Cathy Carpenter is a creativity/life coach, tarot reader, fiction writer, blogger, visual artist, crafter, dreamer, and planner. She is on a path to find more deep satisfaction in her daily life creatively, emotionally, and spiritually. She wants to mix the magical and the mundane. As she's exploring, she likes to share what she's learning and would love to help you explore these themes as well. Go deeper. Explore your depths.
Find Cathy here:
Website
Hibernate e-course
Email
Facebook
Twitter